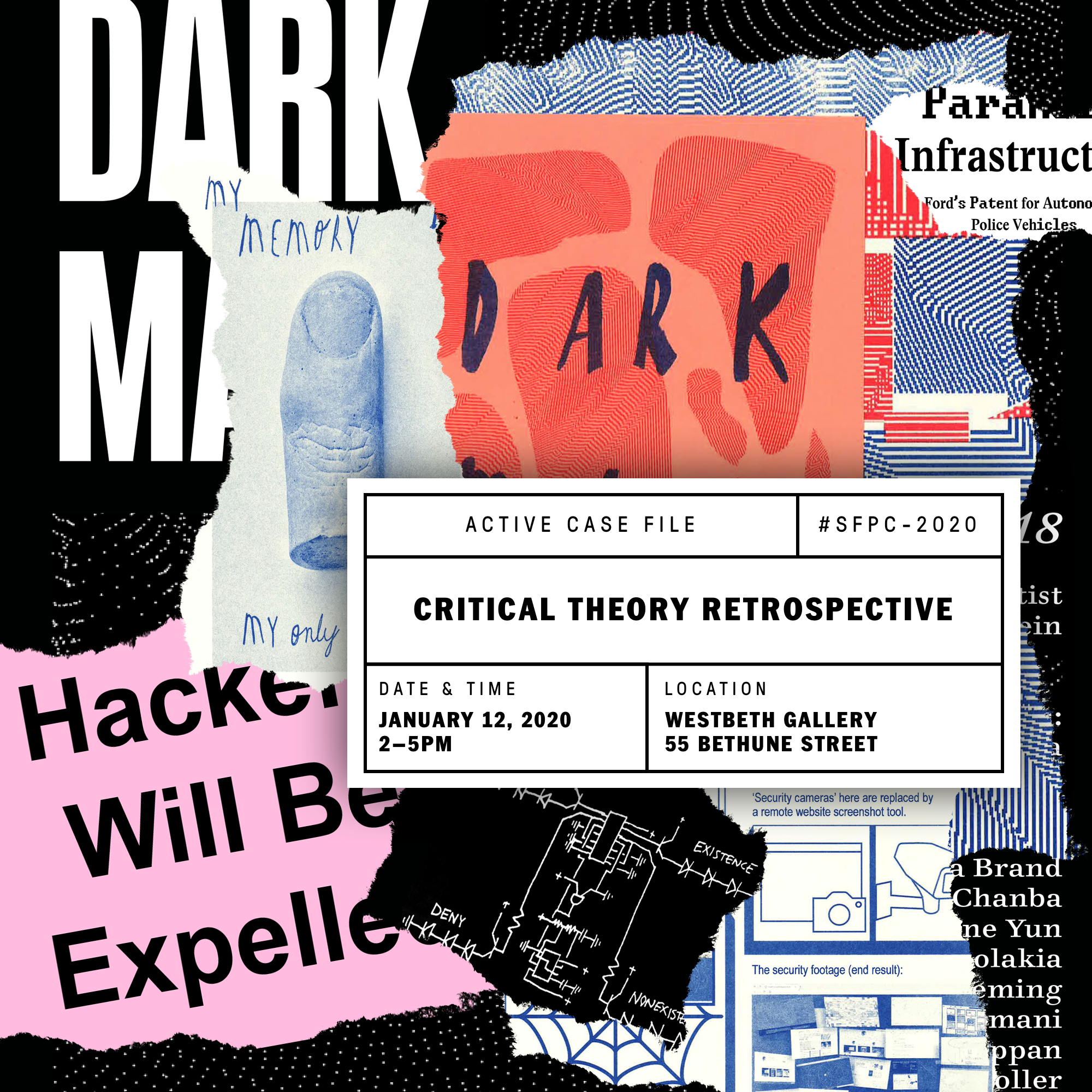 SFPC Critical Theory Retrospective
Sunday January 12th 2020, 2-5pm
Location: Westbeth Gallery, 55 Bethune St, New York, NY 10014
Optional suggested donation of $5-10 goes to cover the costs of professional live captioning, livestreaming and recording, and other expenses. No one turned away for lack of funds.
Description
As part of SFPC's seven year retrospective and celebration, join us on Sunday January 12th from 2-5 PM for a panel discussion with a number of SFPC's critical theory of technology teachers, teaching assistants, and organizers over the years:
American Artist
ann haeyoung
Ingrid Burrington
Morehshin Allahyari
Melanie Hoff
Neta Bomani
Shannon Mattern
Taeyoon Choi
Tega Brain
Tsige Tafesse
Moderated by Nabil Hassein
Accessibility
SFPC and the next-door Westbeth Gallery are located approximately half a mile from the ADA accessible 14th St-8 Ave stop on the A, C, E, and L trains. The plaza entrance via Bank Street leading to Westbeth has a ramp.
Please contact us if you have any other accessibility questions or requests!
CONTACT
Feel free to reach out to us if you have questions about the school: info@sfpc.io
*Promo visual by Zainab Aliyu, featuring past student work from zines produced during the Critical Theory: Dark Matters course taught by American Artist