Bryan Wilson
Bryan Wilson is a coder, designer, exhibit developer and art-maker living in Seattle. Bryan has worked as a developer of exhibits, websites, and ecotourism offerings. To his work he brings an interest in how code, digital and hand-made media, tangible objects, and public spaces can combine to bring people together and create something surprising and beautiful.
Bryan returned in 2012 to freelance web contracting after more than 5 years as co-founder of an innovative 7 person cooperative web service provider to sustainability-minded organizations. In 2014, he completed a certificate in Museum Studies at the University of Washington and has pursued projects in exhibit development and design.
Bryan gets away from the laptop by biking around town, traveling, growing veggies, hanging out with friends and playing with his Chiweenie pal Stella. He's trying to hit up more museums and art shows, and just started learning to boulder.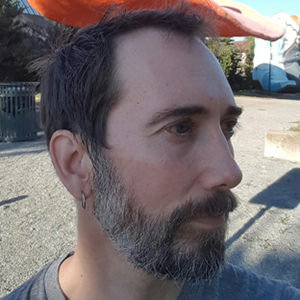 SFPC CV
Fall 2016
Student