Kevin Slavin
Chief Science and Technology Officer, http://theshed.org. Research Affiliate & Founder, Playful Systems at MIT Media Lab. Co-founder, Everybody at Once and Collective Decision Engines.
Co-founded Area/Code (acquired to become Zynga New York), Starling, AFK. Worked at DDB, Chiat, SS+K.
Invested in Pienso, Timehop, Makers Row, Burner. Advisor to Electric Objects, Knotch, Innovid. Consulting at large.
Taught at NYU/ITP, Cooper Union, Fabrica. Vice Chair, Cooper Union Board of Trustees.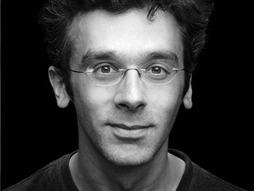 SFPC CV
Fall 2017
visitor